About The Auckland Razor Company (ARC)
Dave Glynn (onotoman) on the shaving forums has been collecting, restoring and using safety and straight razors for many years.

The purchase of a huge pack of Derby blades whilst holidaying in Turkey back in 2005, then realising he had nothing in which to use them, prompted the journey into collecting and replating vintage safety razors.

Dave moved from UK to New Zealand in 2015 and continued the hobby down under. New Zealand has a healthy artisan trade in knife-making, so after attending some meet-ups, Dave was asked to make some custom straight razors and The Auckland Razor Company was born.

As well as custom straight razors and scales, vegan-friendly shaving soaps followed, then a select range of Safety Razors and Shaving brushes made to the same discerning hand-made standards.
Our Shaving Soaps are made using natural, ethically sourced ingredients and pure New Zealand water.

The Auckland Razor Company will be bringing more high end shaving products to you as we find or make them.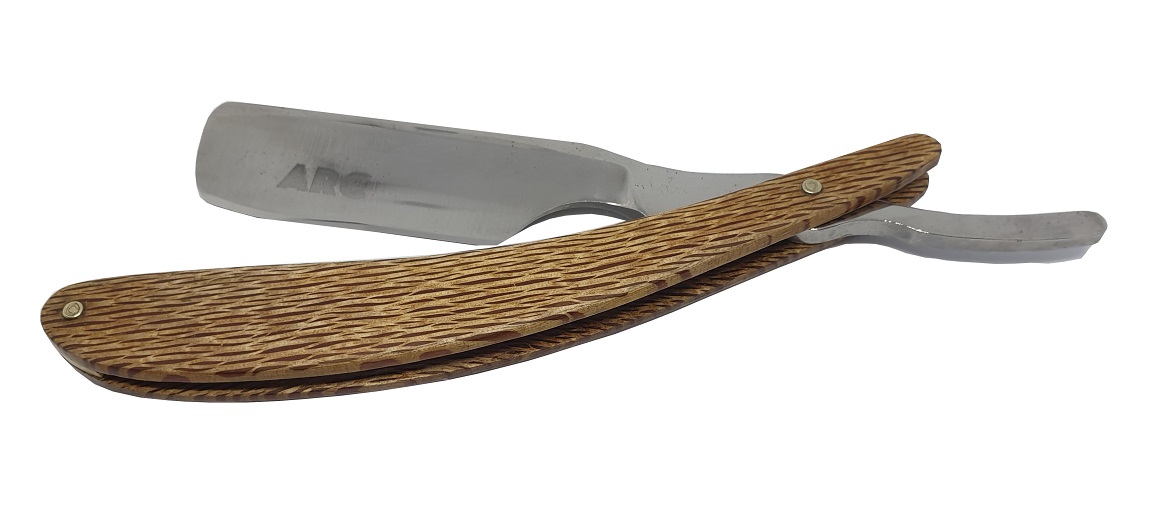 Kiwi Concept Straight Razor
The long tang represents the Kiwi's bill, the lovely pattern of the RewaRewa wood scales represent the feathers and the scale of the scales, the Kiwi's body shape.