New Straight Razors - Sharpening (Honing)
Many people believe that a new straight razor will be 'Shave-Ready' straight from the manufacturer, this is very often not the case, although the razor will be sharp from professional grinding and in some cases you may get a half-decent shave, it will benefit greatly from professional hand-honing.
I have found that very few new straight razors (even costing hundreds of dollars and from leading makers) that I have tried have a sufficiently keen and smooth edge. The exception being German company Revisor - their edges are excellent, but do still benefit from further hand-honing. This is merely my own experiences and shavers should come to their own conclusion. To borrow an modify an old saying:
"The proof of the razor is in the shaving"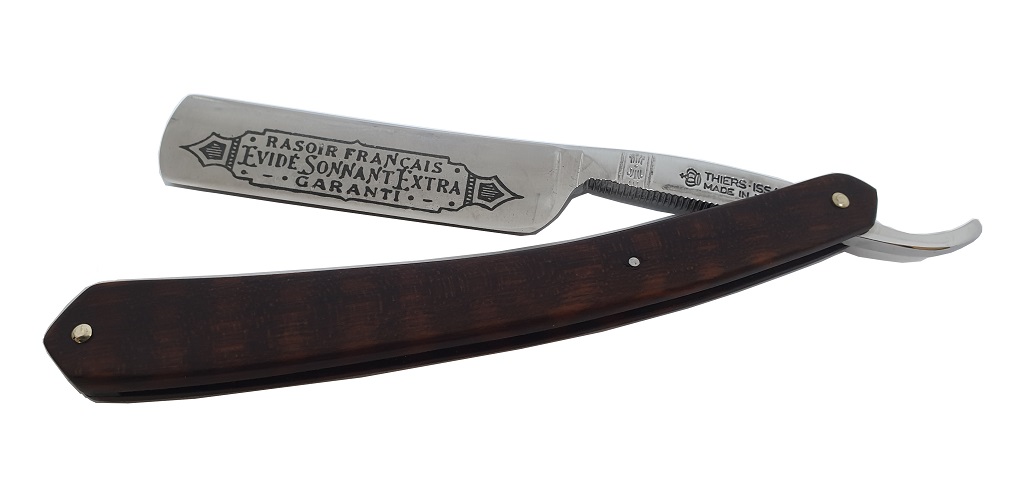 Vintage Straight Razors - Restoration and Sharpening (Honing)
Vintage Straight Razors bought from Ebay (TM), Trademe (TM) or from an Antique or Bric-A-Brac shop will often need blade restoration (rust removal and polishing of the blade and scales) before final sharpening or honing.
Various wheels, sanding belts and discs will be used to grind and polish the blade prior to honing, Scales are removed to restore the blade and new scales and or pins fitted before honing.
If you see a straight razor with heavy rusting to the blade, we'd suggest passing on buying it unless it's really rare or very early (prior to 1850s). There are plenty of good examples around.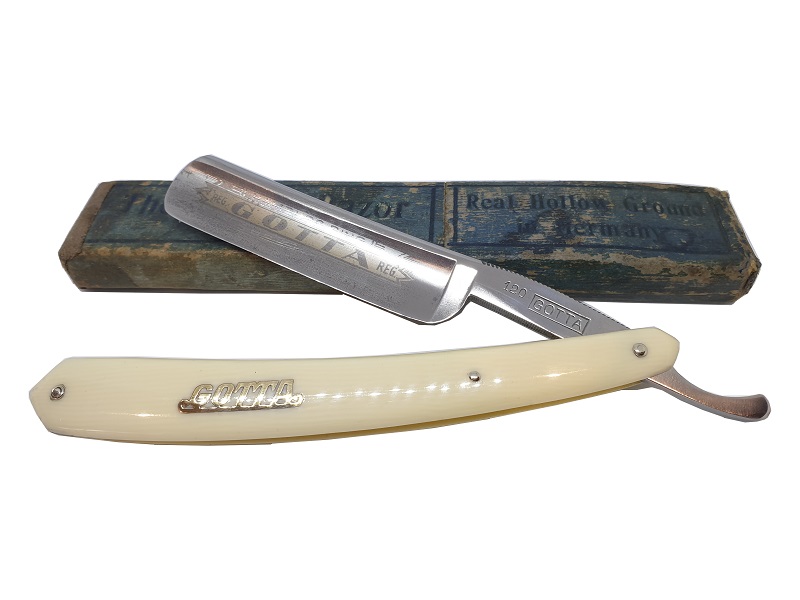 Hones and Stones

We use a variety of hones and stones for blade restoration and honing (sharpening) of Straight Razors including:
Diamond Hone




Belgian Bluestone and Coticule

Welsh Slate Hone

Granite block fitted with Lapping Film in Various Grades
What is used largely depends upon the blade shape and condition, but sometimes, merely on the mood :-)

Whatever combination is used, the result will be a shave-ready edge that will give a pleasant, comfortable and close shave.

Services and Prices
Simple Sharpening (Honing) and Stropping - Hollow Ground Razors: $30 NZD plus postage at cost
Nick Removal, Light Rust Removal, Bevel Setting, Honing and Stropping - Hollow Ground Razors: $40 NZD plus postage at cost
Blade Restoration, Honing and Stropping (including removal of Scales, re-pinning and polishing of Scales) - Hollow Ground Razors: $80 NZD plus postage at cost

Replacement of Scales and Custom-made Scales - Contact us with individual Requirements

Full Custom Razor Manufacture - Made to Order, please ask.

Wedge Blade Razors take much more Honing, Please Request Quote for Wade & Butcher and other Wedge Blade Razors
We will send a PayPal invoice (if you are located outside of New Zealand), once your razor is all done and ready to return to you.
If you are in NZ we will send bank transfer instructions.
Please send with short note and including your return address to:
The Auckland Razor Company, PO Box 163, 70 High Street, Waipawa, 4210, Central Hawke's Bay, New Zealand.


Our Honing is Guaranteed to provide a Shave-Ready Razor, No Question