Please Note: Prices are in New Zealand Dollar (NZD) rates and NOT US Dollars (and also GB Pounds £)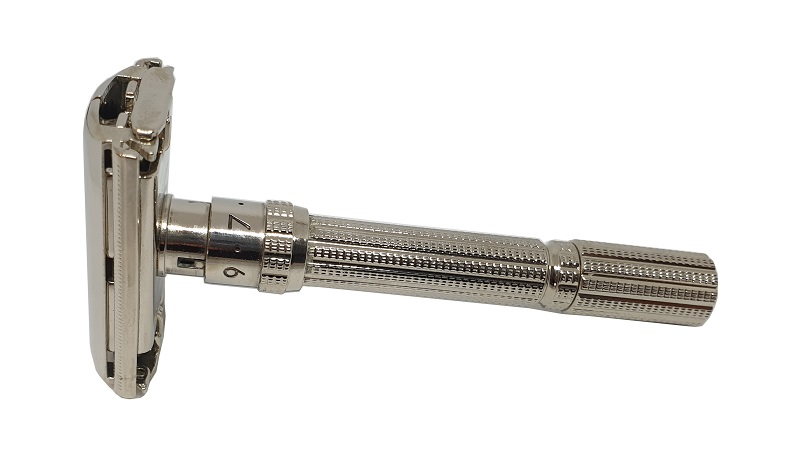 Vintage Safety Razor Re-plating Finishes
Bright Nickel - This is the original finish that was applied to most razors prior to about 1980: $85 NZD (£45)

Chrome - Chrome is always applied over Nickel (Not suitable for TTO Razors unless dismantled): $110
Black Chrome - Black Chrome is always applied over Nickel (Not suitable for TTO Razors unless dismantled): $110

Silver – Applied over Nickel for Durability: $110 NZD (£58)

Gold – Applied over Nickel for Durability: $130 NZD (£68)

Rose Gold - Applied over Nickel for Durability: $135 NZD (£75)

The above prices include the stripping of original plating, initial polishing and final polishing after plating.
Adjustable razors also include painting in of black numbers using a durable enamel paint and Red Marker for the Fatboy.

We also carry out any adjustments to alignment and operation of the razor prior or during plating.

Prices also depend on the cost of the plating chemicals - these vary with metal prices in general, especially Rhodium
(Postage is charged at cost)

Razors will only be returned to you using Signed For (Recorded Delivery) as we cannot be held responsible for non-delivery otherwise.
We will send a Paypal invoice (if you are located outside of New Zealand), once your razor is all done and ready to return to you.
If you are in NZ we will send bank transfer instructions.
Please send your razors with a short note, including your return postal address to:
The Auckland Razor Company, PO Box 163, 70 High Street, Waipawa, 4210, Hawke's Bay, New Zealand.
Gillette New Model Safety Razor Before Restoration


Gillette New Model Safety Razor After Restoratio
n